Domestic Abuse (Info for professionals)
The UK government's definition of domestic abuse is: 'any incident or pattern of incidents of controlling, coercive, threatening behaviour, violence or abuse between those aged 16 or over who are, or have been, intimate partners or family members regardless of gender or sexuality'.
The Domestic Abuse Services and Referral Pathways in Bromley shows the local domestic abuse referral pathways available in Bromley.
London Borough of Bromley Sancutary Scheme - March 2023 - Any Bromley residents that are experiencing violence or abuse would qualify to be considered for a referral into the Sanctuary Scheme. The Sanctuary scheme, by providing professionally installed security measures, allows families to remain in their own environment whist they are experiencing the problems that arise as a result of domestic abuse.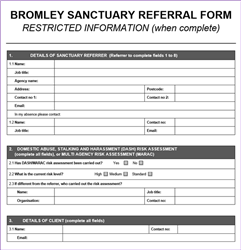 To refer a client to the Sanctuary scheme send the completed referral form to LBB.SanctuaryScheme@bromley.gov.uk. Referrals will be forwarded to the Safe Partnership who will make contact with the client to arrange a suitable appointment time.
Safe Partnership's aim is to make the homes of victims and survivors of violence and abuse safe and secure so that they and their families can remain in their own homes, alleviating the disruption of relocating and allows them to retain the support of professional services, their family and the community when they are at their most vulnerable.
For any questions, please contact LBB.SanctuaryScheme@bromley.gov.uk
Multi Agency Risk Assessment Conference (MARAC)
The primary focus of a MARAC is to safeguard adult victims of domestic abuse and to protect families. The MARAC is an information sharing panel with key services who support the creation of an action plan of high risk, high harm cases, including making appropriate referrals to safeguard the family.
MARAC: SafeLives Toolkit for Adult Social Care - This provides background information MARAC (Multi Agency Risk Assessment conference), the legal framework and the process when making referrals.
MARAC South Area Referral Form Reviewed (June 2023) - MARAC (Multi Agency Risk Assessment Conference) is a meeting where information is shared on the highest risk domestic abuse cases between representatives of local police, health, child protection, housing practitioners, Independent Domestic and Sexual Violence Advocates (IDSVA's) and other specialists. Information shared at the MARAC is confidential and is only used for the purpose of reducing risk of harm to those at risk.
SafeLives have produced a series of short videos explaining what a MARAC is, how it works, what to expect if you are asked to attend and how the action planning section works. These can be found on the Safe Lives website.
Bromley's DVA Strategy
Please see Bromley's DVA Strategy 2021 -2024. This is a strategy document about how we want to develop and improve our services over the next few years.
Domestic Abuse Act 2021
The Domestic Abuse Act 2021 became law on 30th April 2021. You can read the government statutory guidance (July 2022) on Domestic Abuse here.
Please click on the link below to access a service guide for organisations and professionals in Bromley providing support to victims and survivors, and perpetrators of Domestic Abuse
Domestic Abuse Professional's Service Directory

Advice and Support
A number of services are commissioned from Bromley and Croydon Women's Aid to support victims and survivors, these include One Stop Shop support, outreach services, support groups, prevention services and refuges.
Ask for Angela -
T
he safety initiative 'Ask for Angela' is being rolled out to bars, clubs and other licensed businesses across London. People who feel unsafe, vulnerable or threatened can discreetly seek help by approaching venue staff and asking them for 'Angela'. This code-phrase will indicate to staff that they require help with their situation and a trained member of staff will then look to support and assist them. This might be through reuniting them with a friend, seeing them to a taxi, or by calling venue security and/or the police.

Ask for Ani -
Ask for ANI (Action Needed Immediately) is a codeword scheme that enables victims of domestic abuse to discreetly ask for immediate help in participating pharmacies and Jobcentres (Jobs and Benefits Offices in Northern Ireland).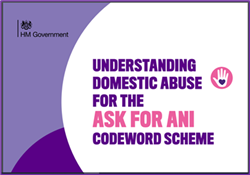 Please click on the link below to access the Women and Girls Network free sexual violence helpline number:
Women & Girls Network Sexual Violence Helpline Flyer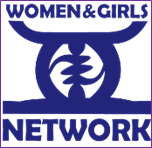 CODA
Please click here for an explanation on the Children Overcoming Domestic Abuse (CODA) programme.
Further information on CODA can be found on the following links:
Programme Information and Specific Criteria for the Group
CODA feedback from Children and Parents